Send MMS
Send Multimedia MMS Messages
The MMS Service allows you to send MMS messages to UK mobile phones with rich multimedia content.
MMS messages can be sent in the following ways:
---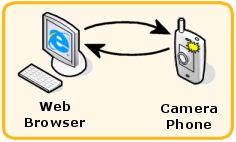 Send MMS using your Web Browser
MMS Sending using& a web browser.
---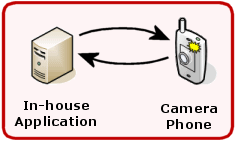 Send MMS in your own in-house systems
Send multimedia messages from your on-premise and cloud-based systems
---
IntelliSoftware MMS Gateway features:
Send MMS at a competitive price
Receive replies from your mobile users - no setup, monthly or per message costs
Send MMS with MSISDN Originator Address - originator address can be real phone number
Free MMS Software Components - for easy integration into your own software systems
Online reporting - provides delivery status of each message sent

MMS Message Costs
| Message Size | Credits Per Recipient |
| --- | --- |
| upto 29696 bytes | 4.0 Credits |
| over 29696 bytes | 5.0 Credits |
Please click here for credit price lists.
NOTE: Maximum message size is 100K Bytes.
MMS Free Trial
A free trial is available for the Send MMS service, click here to register and get 2 free credits.
Back To Mobile Messaging